Les Rives du Luberon
ACTIVITIES & ENTERTAINMENT
Holidays are the perfect time to create unforgettable memories with family and friends. Away from the daily grind, you can unwind while enjoying good company and a range of activities. The Les Rives du Luberon campsite team holds fun and sporting activities to suit the whole family. On your own, as a couple, or within a larger group, discover all the activities on offer at the Les Rives de Luberon campsite.
SPORTS FOR THE WHOLE FAMILY
Take some time for yourself this holiday! Take advantage of your stay at Les Rives du Luberon campsite to clear your head and get back into enjoying sports.
For guests who like a personal challenge, our team has got you covered. Sign up for a morning fitness session. Work all your muscles to the rhythm of the music.
Afternoons are dedicated to team sports. There is a sports tournament every day. Football, volleyball, table tennis… there's something for everyone.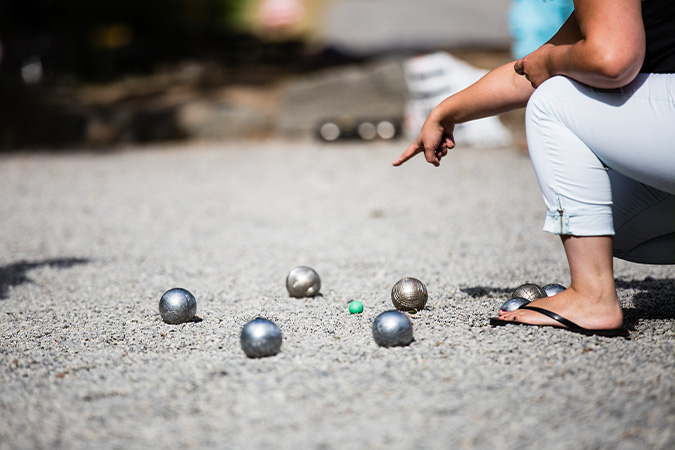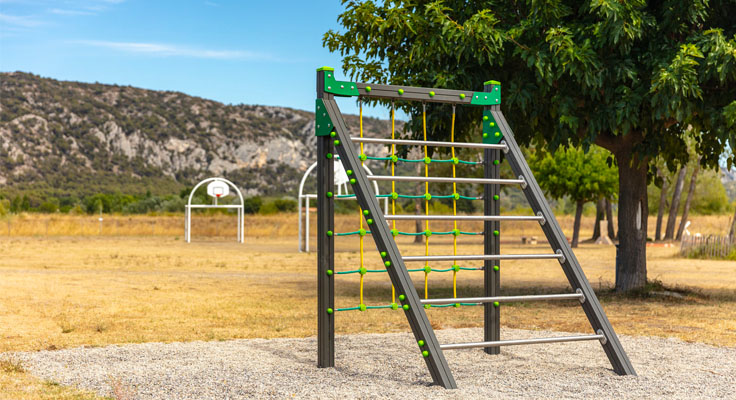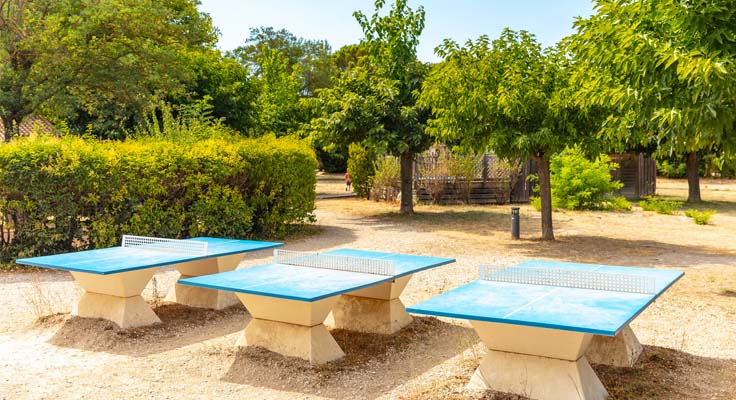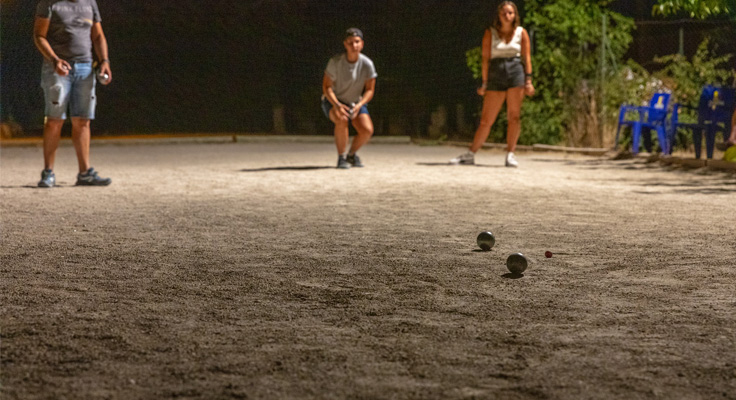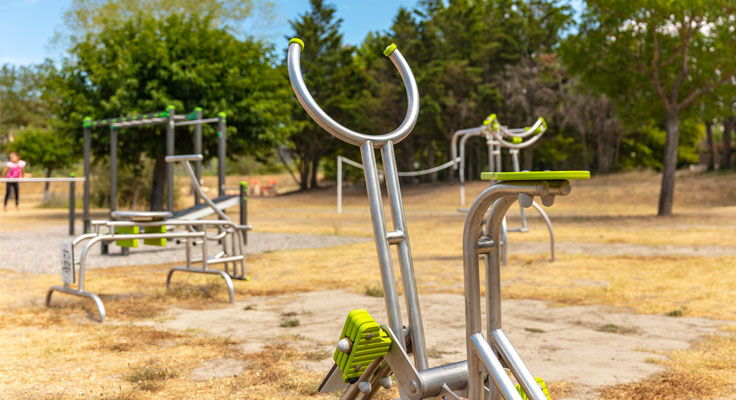 WATER ACTIVITIES
The campsite team holds fun, friendly aqua aerobics sessions suited to all levels. A gentle and enjoyable physical activity, for a great way to enjoy some sport.
Younger members of your group can use their holiday to learn how to swim. Our lifeguard/swimming instructors will help them discover the joys of swimming.
And if you want to meet and and hang out with your mobile home neighbours, there's nothing better than taking part in fun activities. From games to dancing to various entertainment, throughout the summer, the campsite's water park is a hive of activity.
Fishing fans will also love the Les Rives du Luberon campsite. They just need to head to the fishing lake, a stone's throw from their mobile home. You can buy a fishing permit at the campsite's reception (€15/day or €25/7 days).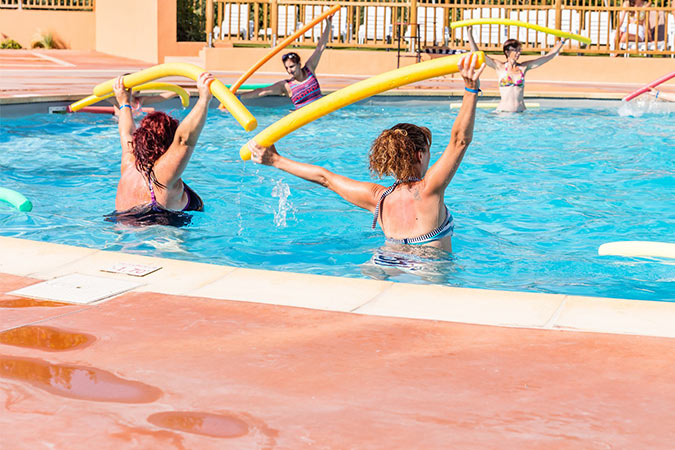 LEISURE EQUIPMENT
The Les Rives du Luberon campsite offers much more than just outdoor accommodation. Enjoy an unforgettable holiday in Cheval Blanc, Vaucluse thanks to the campsite's range of leisure facilities.
There are dedicated leisure areas for all age groups. There's no age limit when it comes to table football , ping-pong and billiards. And everyone in your group can settle down around a board game.
Meanwhile, little ones can make new friends on the playground. In the shade of tall pine trees, "shooters and pointers" can get stuck into a game of petanque. There's also a free circuit training area.
Why not practise your swing at Les Rives du Luberon's mini-golf course? Its 18-hole course is free of charge to campers.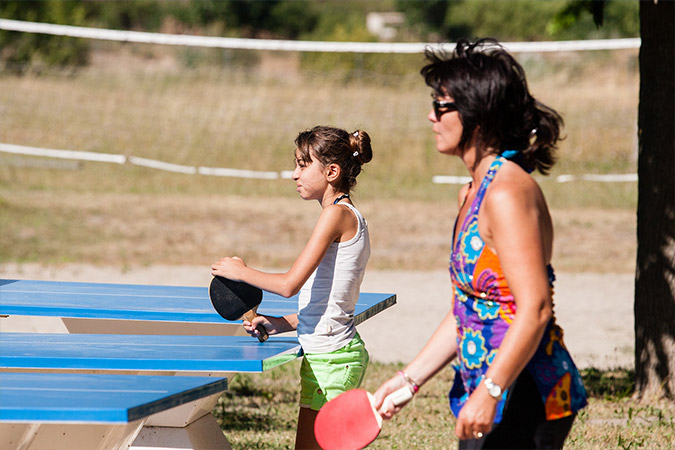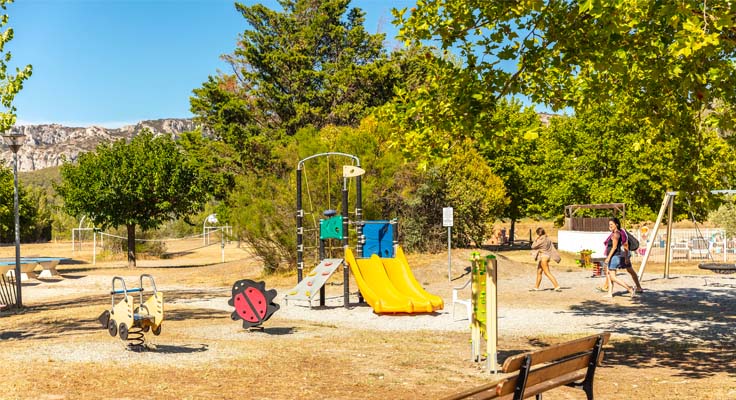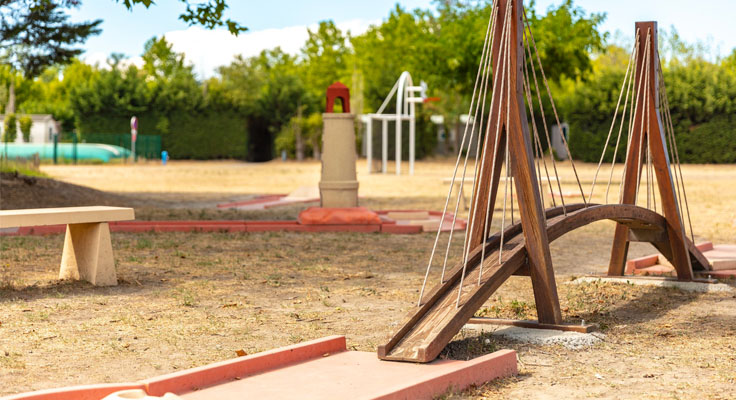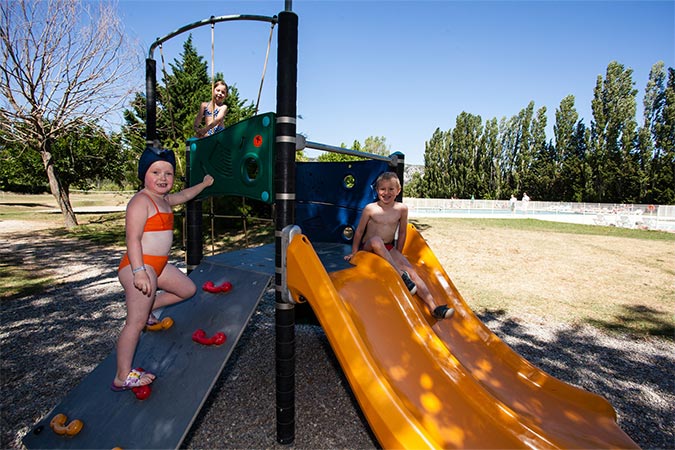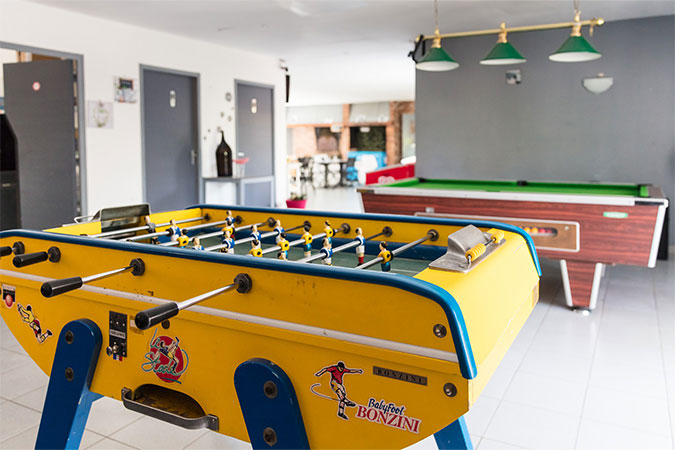 KIDS CLUB
Your kids can make new friends all summer long. The place for fun and games, our Kids' Club holds numerous activities to keep younger guests entertained.
Our qualified entertainers are experts when it comes to creative ways to keep the kids happy! Every day of the week, they can take part in manual, sporty or other fun-packed activities. From treasure hunts to painting workshops andsporting challenges, all the activities on offer are specially adapted to kids.
Practical information:
Opening dates: from 01/07 to 01/09
Opening times: daily from 10 am to 12 noon and from 3 pm to 5 pm

.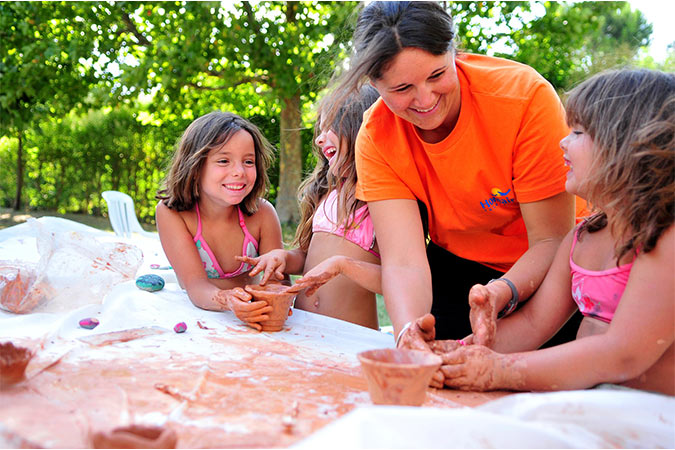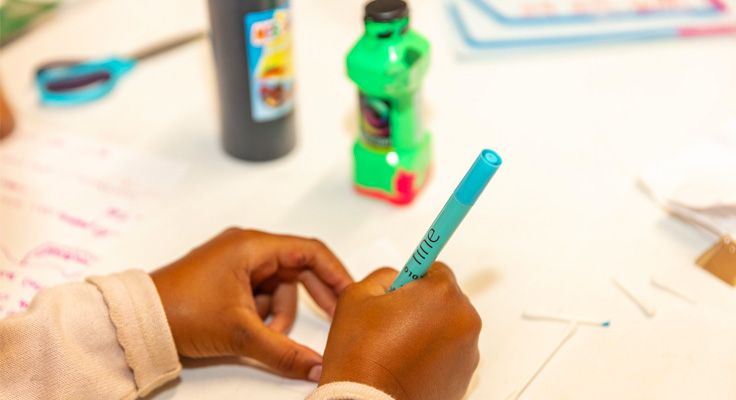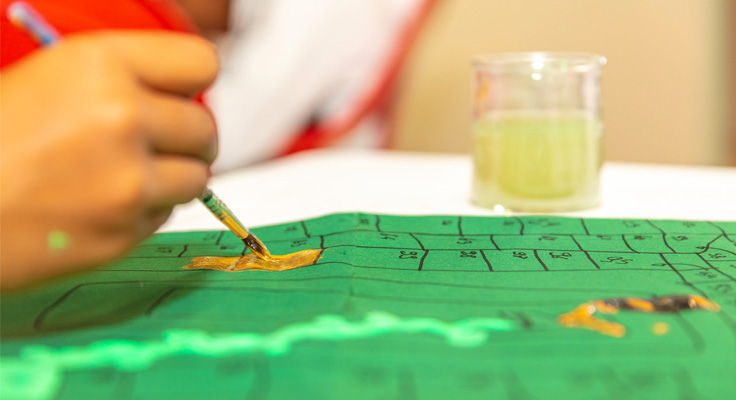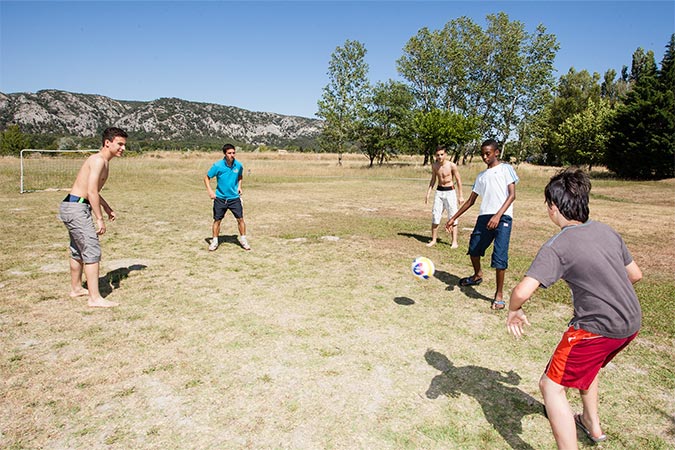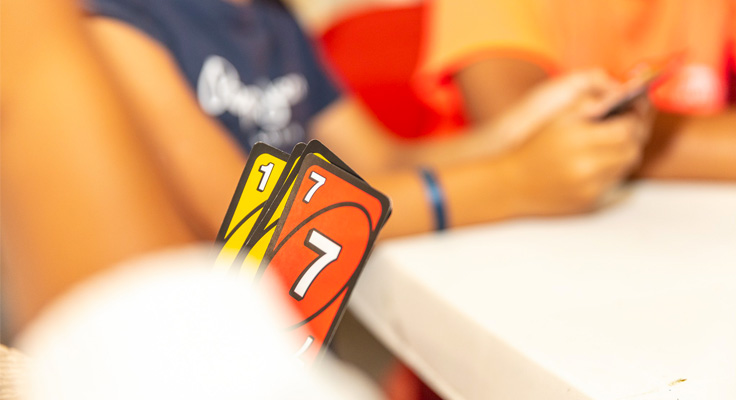 EVENING ENTERTAINMENT
And once the sun has set on the Luberon landscape, the Les Rives du Luberon campsite moves into night mode. If you like to party, there's plenty of evening entertainment to keep the festive mood going.
Our entertainment team will keep you going all evening throughout the season thanks to a variety of nightly entertainment.
Get into the spirit of things by joining the lively evenings held several times a week. Karaoke, dancing, shows and concerts will get you into the festive south of France spirit.
The campsite restaurant is also a place to socialise and meet other holidaymakers. Our chef often prepares themed meals. Just ask for the latest themed meal menus at reception.
*Entertainment only take place during the high season.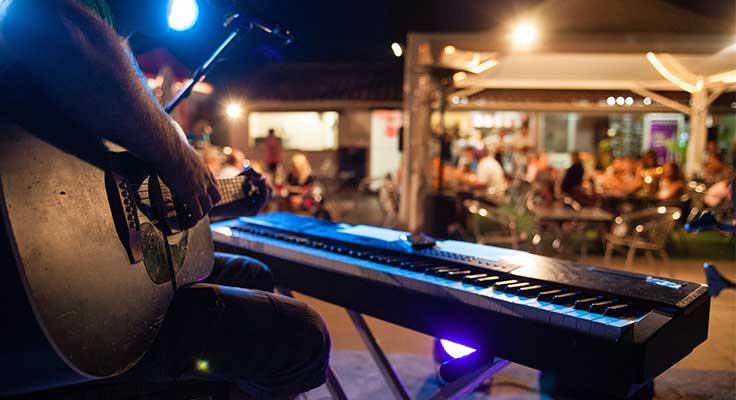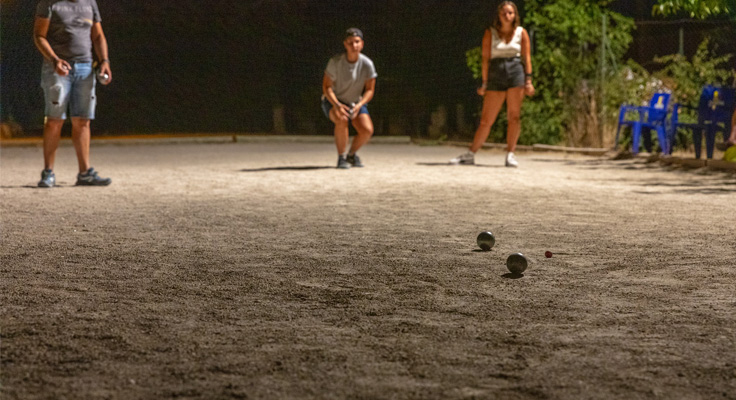 CHECK OUT LES RIVES DU LUBERON CAMPSITE'S WATER PARK