Les Rives du Luberon
OUR SERVICES
The Rives du Luberon campsite welcomes guests to the heart of the Provencal countryside. In this human-sized campsite, you will find a multitude of services to ensure you have a great stay. Enjoy a home-from-home holiday thanks to the launderette, Wi-Fi connection and convenience store. Sample the local flavours in our restaurant.
DINING & SNACKS
Just glancing at the campsite restaurant's menu is enough to whet the appetite. Every day, our team of cooks will introduce you to the best local specialities. Enjoy freshly prepared food on our shady terrace, in the dining room or on your private plot.
And if you fancy a snack you can treat yourself to a refreshing ice cream. In the evening, guests can head to the campsite bar and share a glass or two with fellow campers.
At Les Rives du Luberon's restaurant you'll find:
traditional dishes and pizzas;
food to eat in or take away

.

A welcoming bar.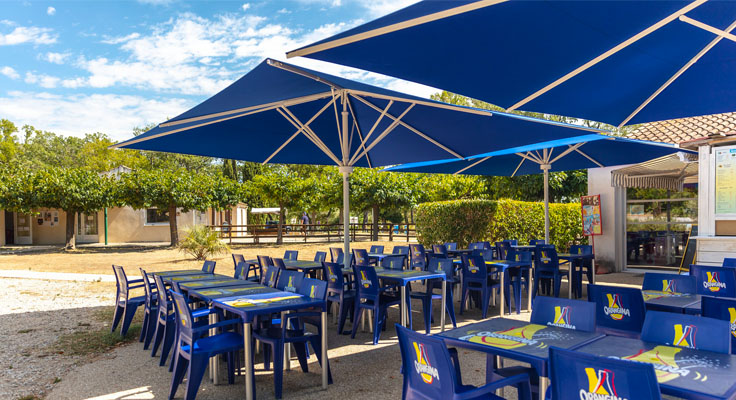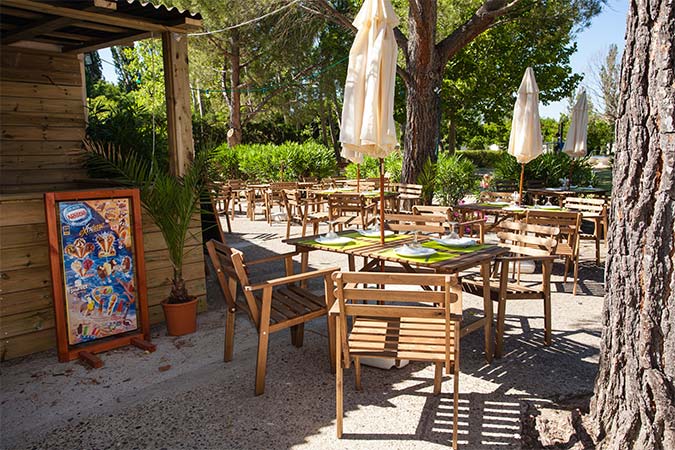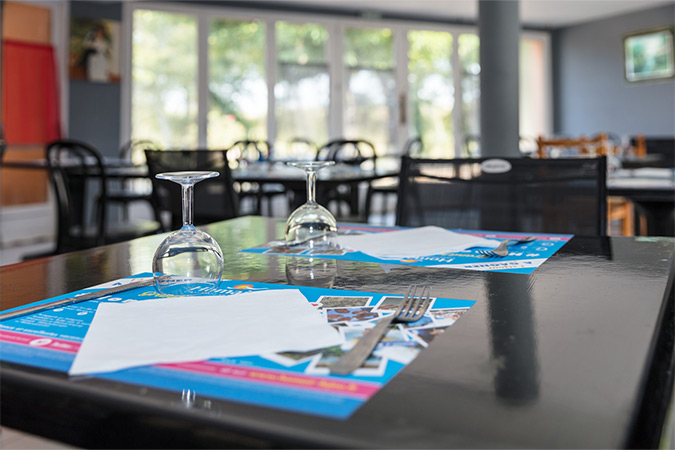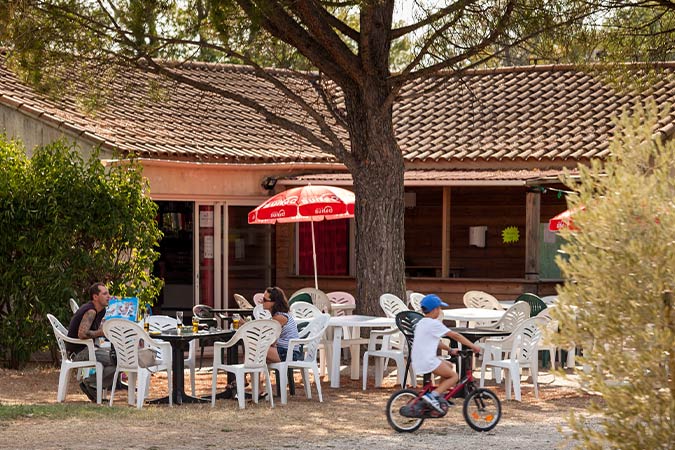 CONVENIENCE STORE
You didn't find time to do some shopping? Les Rives du Luberon campsite's convenience store stocks a range of foodstuffs.
The grocery shop also sells fresh bread. So you can enjoy delicious breakfasts on your private terrace.
And if the convenience store doesn't have somethingin stock don't worry, there are plenty of other nearby shops.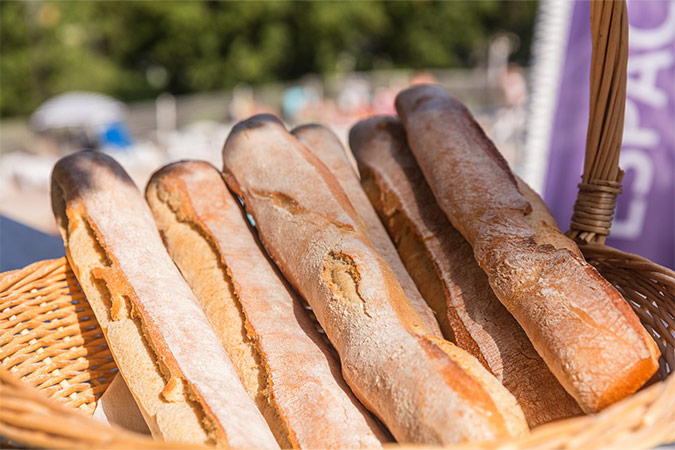 LAUNDERETTE
Les Rives du Luberon campsite's motto is "welcome to your home from home". That's why we do everything we can to make you feel at home.
There's a launderette so you can have clean clothes throughour your stay.
Price :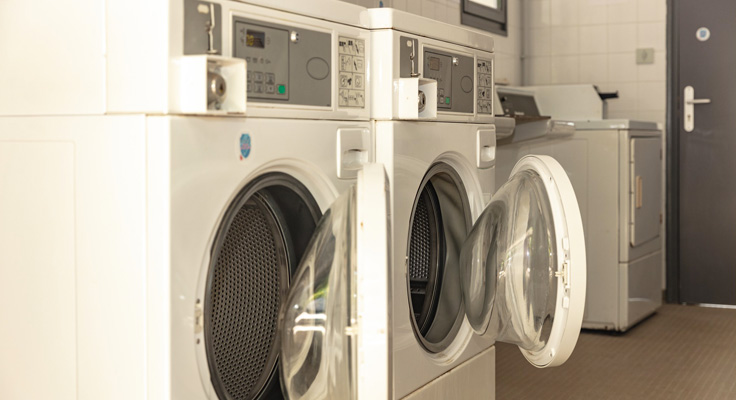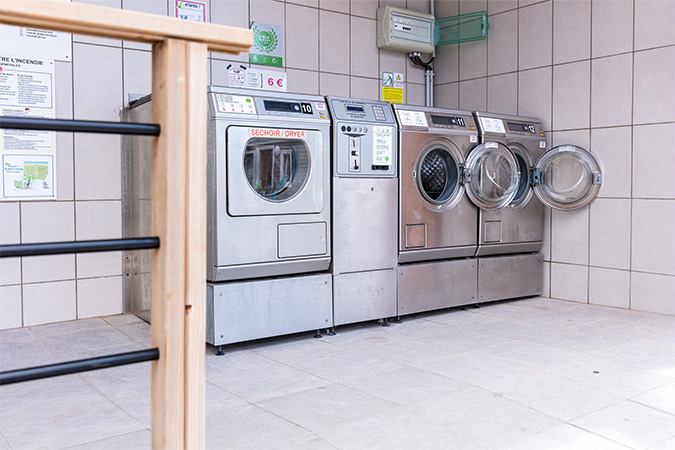 Wi-Fi
A holiday in the heart of nature is perfect if you want to disconnect. However, as you may want to stay in touch with loved ones and share your amazing photos on your social networks, Les Rives du Luberon campsite has a free Wi-Fi connection.
During the day, you'll get 30 minutes of free Wi-Fi every 6 hours. The Wi-Fi connection is near reception.
Wi-Fi is also available in the rest of the campsite at an additional cost. Just ask at reception on arrival or at any time during your stay.
Rates:
1 day: 9 euros (1 device)

.

2 days: 13 euros ( 1 device)

.

4 days: 18 euros ( 1 device)

.

7 days: 24 euros (1 device) or 41 euros (3 devices)

.

14 days: 35 euros (1 device) or 60 euros (3 devices)

.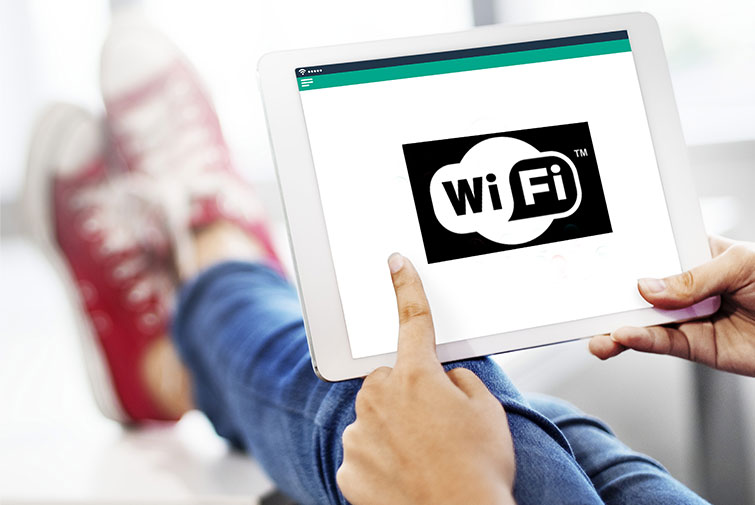 OUR RENTAL SERVICES
The Les Rives du Luberon campsite's team is on hand to make life easier. The campsite's reception has details of all our rental services.
Due to the persistent drought, plancha hire is suspended.
We remind you that charcoal and electric BBQs are strictly forbidden on this campsite.
Why not take advantage of your private terrace to organise a barbecue? Charcoal and electric BBQs are strictly forbidden on the campsite. However, we do have plancha grills so you can cook up your meat, veg or freshly-caught fish.
With more than 365 km of bike paths, the Luberon is perfect for cyclists who want to explore the area.
At our campsite, you can also hire baby kits (high chair, cot and baby bath) and household linen. Bedlinen hire comprises: 1 flat sheet, 1 fitted sheet, pillowcases and towels.
Prices:
Baby kit: €4 / day
Fabric sheet hire 1 single bed, towel and bath mat: 17 euros

.

Fabric sheet hire 1 double bed, 2 towels and bath mat: 30 euros

.

Fabric sheet hire 1 double bed, 2 single beds, 4 towels and bath mat: 62 euros

.

Fabric sheet hire 1 double bed, 4 single beds, 6 towels and bath mat: 92 euros

.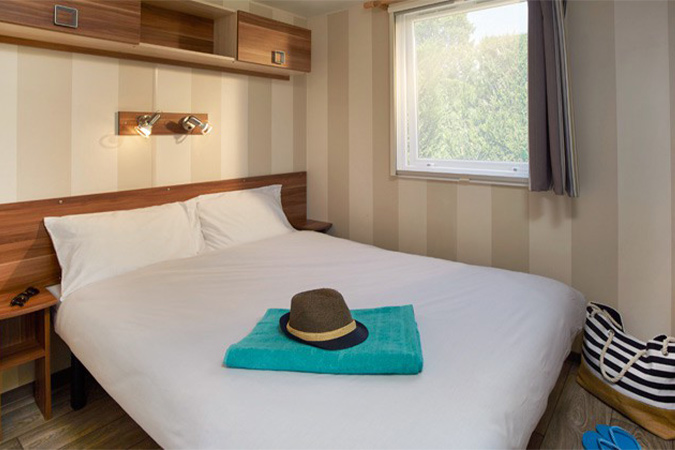 CLEANING PACKAGE
Don't waste precious holiday time by opting for our Cleaning package! On the day you leave the campsite, you'll only have one thing to do: enjoy your last moments on the banks of the Luberon.
The Cleaning Package is the ideal solution for guests who want a hassle-free end to their stay. On the last day of your holiday, you'll just need to pack your bags, enjoy your shady terrace for a last breakfast and bid farewell to your new friends. The team at Les Rives du Luperon campsite will take care of the rest.
If you pay for the cleaning package in advance, you'll get a discount!
Cleaning package booked prior to your arrival: €70
Cleaning package if booked when you arrive at the campsite: €95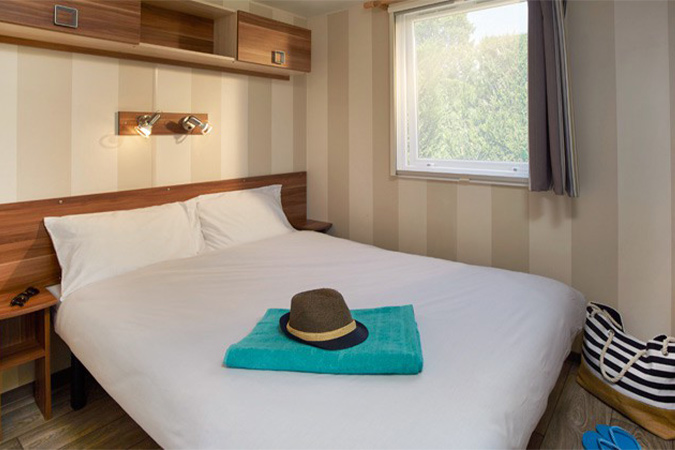 CLOSE TO THE CAMPSITE
In addition to services provided on the campsite, you'll find plenty more in Cheval Blanc, only a few kilometres from the Rives du Luberon. Your private plot will be close to the nearby services.
a supermarket 6 km away
a petrol station 10 km away
a doctor's surgery 4 km away
a chemist 4 km away
a hospital 10 km away
a newsagent / souvenir shop 4 km away.
small shops 4 km away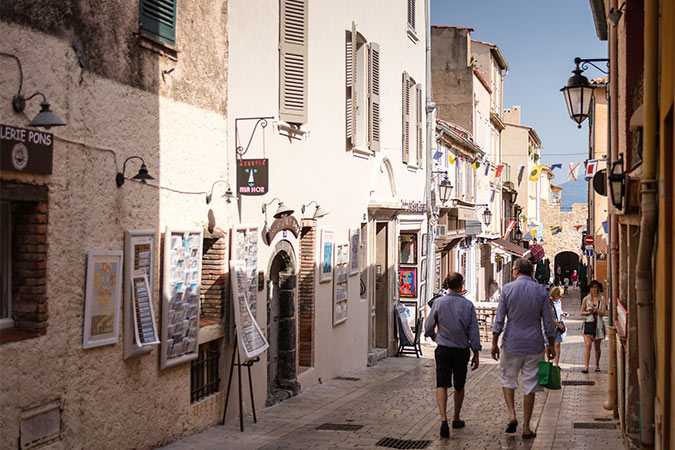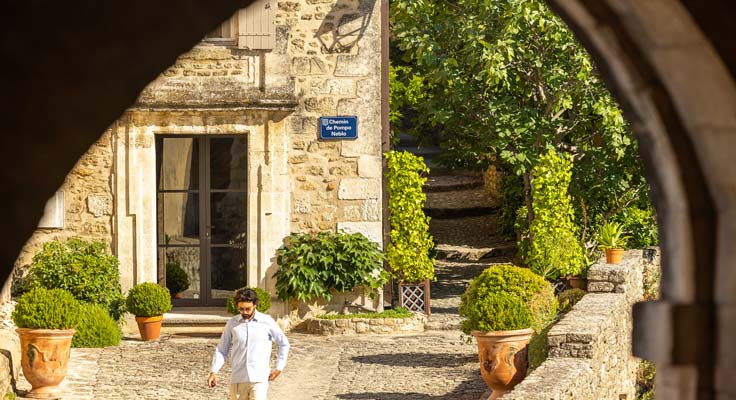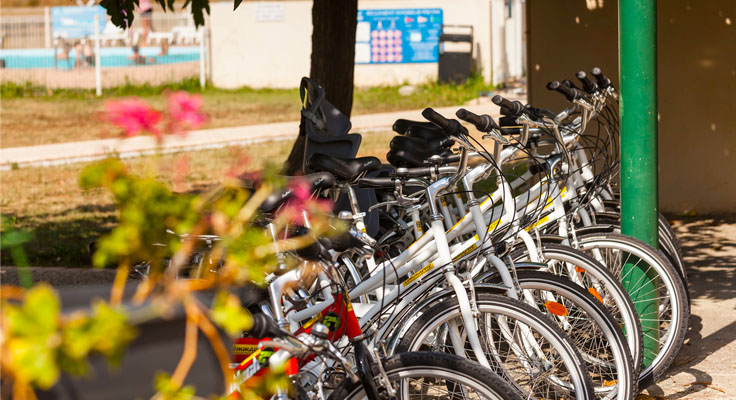 CHECK OUT LES RIVES DU LUBERON CAMPSITE'S SURROUNDINGS